HR Operations Advisor
Primary Location: Bangalore, Karnataka
Job ID

7005952
Bhagmane, Tech Park, Bangalore office location offers efficient commuter access and diverse attractions to Bangalore's technical community. You'll want to take advantage of the professional and cultural opportunities in this major technical metropolis, and enjoy our modern amenities.
Full-Time
Level: Entry, Mid, Senior, Executive
Travel: Yes (occasional)
Rewards
Healthcare

401(k)/Retirement Plans

Paid Time Off

Balance

Continuing Education

Life and Disability Insurance
Responsibilities
At Micro Focus, everything we do is based on a simple idea: The fastest way to get results is to build on what you have. Our software solutions enable organizations to do just that. Secure and scalable, with analytics built in, they bridge the gap between existing and emerging IT—fast-tracking digital transformations across DevOps, Hybrid IT, Security, and Predictive Analytics. In the race to innovate, Micro Focus customers have the clear advantage.    
Our portfolio spans the following areas: DevOps | IT Operations| Cloud | Security | Info Governance | Big Data, Machine Learning, & Analytics
Role Summary:
Support the execution of global HR programs and processes by providing centralized HR Business Partner Support within AMS, EMEA or APJ. Enable employee self-service while achieving a high quality of service and customer satisfaction. This role is also responsible for identifying HR program and process improvement opportunities, and serves as an escalation point for complex (Tier 3) HR Direct cases.
Key Responsibilities:
Provide general APJ HR Business Partner transactional support which is not legally required to be performed in Country
Serve as escalation point for general HR Direct queries which cannot be answered by Tier 1
Resolve Tier 2-3 queries which do not require deep functional expertise
Advocate and drive simplification, standardization, automation, and process improvement across HR services
Serve as a connection point between Functional Experts and the business in the management and resolution of key HR issues
Use internal networks and draw on HR experience to advocate best practices and support development and execution of HR strategy, policy and procedures
Respond to ad-hoc queries from management and employees by answering questions directly or referring them to the appropriate subject-matter expert
Support the resolution of HR Direct cases throughout the case lifecycle (as needed) (i.e., from case generation to close)
Assist with activities related to HR content management and help ensure relevant / updated content is available on the HR Portal
Support the resolution and management of select Employee Relations issues / cases (e.g., related to routine employee disciplinary activity)
Education and Experience Required:
First-level university degree or equivalent experience.
5-15 years of related experience in compensation, benefits, finance, and/or human resources.
Experience in cross-functional areas, such as compensation, benefits, staffing, recruiting, or HRIT preferred.
Chartered membership of HR professional group such as CIPD and SHRM (preferred)
Experience within an organisation undergoing frequent M&A activity (preferred)
Knowledge and Skills:
Superior knowledge of core HR processes and HR management practices, including back-end HR processes and procedures
Advanced human resources, general business, and industry knowledge
Demonstrated understanding of regional and local regulatory requirements and the impact on people and HR processes
Excellent communication skills, including both written and verbal forms catered to a wide variety of audiences
Ability to recognize and effectively manage the consequences of a process.
Strong organizational, time management, and planning skills
Strong customer orientation with a customer-service mindset
Ability to leverage HR productivity tools, systems and applications to drive operational efficiency
Ability to work independently in a team environment and with guidance on more complex issues and decisions
Good relationship management skills.
Impact/Scope:
Scope is typically limited to one country (or a set of countries in certain cases based on alignment) within or across multiple business units, across all HR functional areas
Supports process development with guidance
Contributes to local or in-country solutions
Manages moderately complex business and environments
Micro Focus is proud to be an Equal Opportunity Employer. Prospective employees will receive consideration without discrimination because of race, colour, religion, creed, gender, national origin, age, disability, marital or veteran status, sexual orientation, genetic information, citizenship or any other legally protected status.
View this location on a map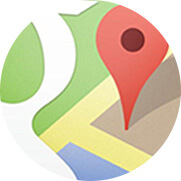 Viewed jobs
Featured jobs
Saved jobs
Saved jobs
Sorry, you do not have any saved jobs.