ITOM Territory Sales Specialist
Primary Location: Ratingen, North Rhine-Westphalia
Boeblingen,Baden-Wurttemberg,Germany
Ratingen,North Rhine-Westphalia,Germany
Job ID

7007258
Take charge of your future and join our dynamic, motivated sales team as we go to market with a best-in-class portfolio that will help shape the world's software landscape. Field Sales Account Specialists determine the long-term strategic view and vision of each account. You will drive the sales pursuit across our portfolio of market leading customers who look to Micro Focus Software solutions to bridge their old and new technologies to solve strategic business issues.
Full Time
Level: Mid
Travel: Yes (frequent)
Success Profile
What makes a successful Field Sales Account Specialist at Micro Focus? Check out the top traits we're looking for and see if you have the right mix. Additional related traits listed below.
Relationship expertise
Results Driven
Problem Solver
Strategic
Persuasive
Communicator
Rewards
Healthcare

401(k)/Retirement Plans

Paid Time Off

Work Life Balance

Employee Stock Purchase Plan

Recognition
Responsibilities
At Micro Focus, everything we do is based on a simple idea: The fastest way to get results is to build on what you have. Our software solutions enable organizations to do just that. Secure and scalable, with analytics built in, they bridge the gap between existing and emerging IT—fast-tracking digital transformations across DevOps, Hybrid IT, Security, and Predictive Analytics. In the race to innovate, Micro Focus customers have the clear advantage.   
Our portfolio spans the following areas: DevOps | IT Operations| Cloud | Security | Info Governance | Big Data, Machine Learning, & Analytics.
Sales Specialists & Consultants are product, services, software or solution specialists that are responsible for leading pursuit in their assigned focus areas. Collaborates with and supports Account Managers and provides specialist expertise within the sales team. Drives proactive campaigns to build the pipeline, uses specialized knowledge and skills to prospect, qualify, negotiate and close opportunities. May have named accounts allocated, cover a designated geography, or may be allocated to one high-potential, competitive attack account.
Responsibilities:
Develops long term sales pipeline to increase the company's market share in specialized area.
Use specialty expertise to seek out new opportunities for customer value by expanding and enhancing existing opportunities to build the pipeline in and drive pursuit in specialty area.
Provide support to the Account managers.
Set direction for business development and solution replication.
Creates and grows reference customers.
Sell complex products or solutions to customers on a partnership basis.
May act as a dedicated resource to a few strategic accounts.
Services specialists may also be responsible for selling small outsourcing deals.
For Services Consultants: Focus on growing contractual renewals for large accounts with more complexity, to higher- total contract-value renewals.
Establish a professional, working, and consultative, relationship with the client, including the C- level for mid-to-large accounts by developing a core understanding of the unique business needs of the client within their industry.
Maintain and use overall cross-portfolio knowledge to support account leads with integration of solutions.
Contribute to enduring executive relationships that establish the company's consultative professionalism and promote its total solution capabilities.
Maintains expertise on IT at all levels - new applications, maintenance, typical budgets of the CIO's, typical objectives, measures, metrics.
Maintains broad market and competitor knowledge to ensure credibility with Customer Executives.
Education and Experience Required:
University or Bachelor's degree; Advanced University or MBA preferred.
Directly related previous work experience.
Demonstrated achievement of progressively higher quota diversity of business customer, and higher level customer interface.
Prior selling experience includes multiple, diverse set of selling responsibilities.
Viewed as expert in given field by company and customer.
Considered a mentor of selling strategy, including designing strategy.
Typically 12+ years of related sales experience.
Project management skills required.
3-5 years' experience.
Knowledge and Skills:
Is considered a master in knowledge of products, solution or service offerings as well as competitor's offerings to be able to sell large, complex solutions.
Know strengths and weaknesses of key competitors in account and how to leverage this knowledge in the account.
Uses expertise specialty, consultative solution selling and business development skills to align the client's business needs with solution.
In-depth knowledge of client's business, organizational structure, business processes and financial structure.
Considerable knowledge of the customer's infrastructure and architecture.
Demonstrates leadership and initiative in successfully driving services sales in accounts - prospecting, negotiating and closing deals.
Demonstrates leadership and initiative in successfully driving full portfolio including hardware, software and services needed for the customer's requirements.
Strategic planning on a business development level; can build an effective business case reflecting the value of an appropriate strategy.
Balance strategic and tactical pursuits to optimize coverage and develop a predictable revenue stream.
Uses C-level engagement skills in collaboration with account leads to offer value-add solutions to the client.
Excellent project oversight skills.
Works with the account team to build an effective account plan and strategy to drive incremental revenue in the account.
Utilizes Siebel as an expert and accurately forecasts business.
Successful partner engagement experience.
Works effectively with our partners to drive additional revenue.
Understand and sells high value software solutions.
Demonstrates the ability to leverage the company's portfolio of products and services to change the playing field against our competition.
Understands the leverage of services as part of strategic portfolio of products.
Promotes services as part of all strategic opportunities.
Maintain knowledge of industry trends, associated solutions, and key partner/ISV solutions.
Micro Focus is proud to be an Equal Opportunity Employer. Prospective employees will receive consideration without discrimination because of race, colour, religion, creed, gender, national origin, age, disability, marital or veteran status, sexual orientation, genetic information, citizenship or any other legally protected status.
View this location on a map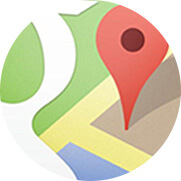 Viewed jobs
Featured jobs
Saved jobs
Saved jobs
Sorry, you do not have any saved jobs.