Engagement Consultant
Primary Location: Tokyo, Tokyo
Job ID

7007200
Our Professional Services organization is responsible for creating demand for our Software solutions through our consulting and advisory offerings; unlocking the value and maximizing the business return for our customers; and providing services that extend the usable life of our technology.
Full-Time
Level: Mid
Travel: Minimal
Success Profile
What makes a successful Professional Service Provider at Micro Focus? Check out the top traits we're looking for and see if you have the right mix. Additional related traits listed below.
Adaptive
Creative
Entrepreneurial
Independent
Leadership
Technologically Savvy
Rewards
Healthcare

401(k)/Retirement Plans

Paid Time Off

Balance

Continuing Education

Life and Disability Insurance
Responsibilities
At Micro Focus, everything we do is based on a simple idea: The fastest way to get results is to build on what you have. Our software solutions enable organizations to do just that. Secure and scalable, with analytics built in, they bridge the gap between existing and emerging IT—fast-tracking digital transformations across DevOps, Hybrid IT, Security, and Predictive Analytics. In the race to innovate, Micro Focus customers have the clear advantage.   Our portfolio spans the following areas:
DevOps | IT Operations| Cloud | Security | Info Governance | Big Data, Machine Learning, & Analytics
Sales Specialists & Consultants are product, services, software or solution specialists that are responsible for leading pursuit in their assigned focus areas. Collaborates with and supports Account Managers and provides specialist expertise within the sales team. Drives proactive campaigns to build the pipeline, uses specialized knowledge and skills to prospect, qualify, negotiate and close opportunities. May have named accounts allocated, cover a designated geography, or may be allocated to one high-potential, competitive attack account.
Depending on the size of the deal or account, the Engagement Manager can play a variety of leadership roles in the Pursuit lifecycle. On smaller deals the Engagement Manager can perform the role of Business Developer, lead the solution development effort, manage negotiations with the customer & the customer's advisors, define contract terms & conditions and manage the internal company SOAR governance process to secure final approval for the deal. On larger deals the Engagement Manager takes over from the Business Developer (or Client Manager in the case of new business from existing account) to lead a team of Pursuit experts who assess client needs, fashion a solution, price a contract, secure internal campany approvals and finally client agreement. The role normally ends when the deal is won and can be seamlessly turned over to Delivery Transition and Client Management. The Engagement job family ranges from being accountable for specific components of the Pursuit lifecycle to full accountability for the complete Life cycle. Its scope ranges from small deals /contract re-negotiations in a single country with a local company to large, complex, global deals with Fortune 100 clients. The foundation competency is program/project management coupled with contract negotiation & client relationship skills. The role assists Business Development in the qualification, risk assessment of potential opportunities. The Engagement Manager is accountable for assembling a team of expert resources to pursue the opportunity to successful win. The role conducts negotiations at high level of the customer organization, on such complex outsourcing issues like business case development, asset acquisition, human resource transfer and financial topics. It manages the engagement plan development & proposal-writing process and relationships with client 3rd party consultants who influence the industry and the client. The Individual Contributor part of the Engagement Family provides specialized support services to the overall Engagement. Those services can impact one or several of the typical Engagement lifecycle components such as Proposal development/response, solution and pricing coordination, general project mgmt of the various Deal Project Plan elements, bid assurance/risk assessment, contract statement of work, and Transition plan initiation.
Responsibilities:
Lead deal teams and represents the company to the customer for outsourcing deals up to $500m TCV.
Responsible for assembling all required resources/skills to develop proposal, pursue and win large international outsourcing deals. (PDs more than ELs)
Coordinates all deal team efforts with sponsorship of MS Engagement Director.
Assists in opportunity qualification and risk assessment.
Responsible for validating/endorsing the technical solution for the deal. Works with delivery to assure that solution design can be property delivered.
Develops deal timeline and ensures that pursuit team meets deal milestones and deadlines.
Leads pursuit team in developing and substantiating a winning value proposition that meets the needs of the customer, including analyzing critical business drivers and risks.
Leads negotiations for medium size, international deals and assists with large complex global deals.
Proactively manages all resource requirements throughout deal pursuit.
Helps in the transition of deal leadership to permanently assigned management to ensure seamless asset transfer, personnel transfer, technology and process adoption.
Education and Experience Required:
Typically 7-10 years in complex IT service business environment.
Advanced University degree preferable.
Demonstrate business, technical, or functional knowledge at the mastery level, as well as administration or operations knowledge.
Demonstrate knowledge of at least one solution type (desktop, client/server, data center, Internet, etc.).
Knowledge and Skills:
Some cross Business Unit expertise, but does not have all Business Unit credibility and knowledge.
Significant industry knowledge.
#LI-MS1
ERP points: 2500 points
Micro Focus is proud to be an Equal Opportunity Employer. Prospective employees will receive consideration without discrimination because of race, colour, religion, creed, gender, national origin, age, disability, marital or veteran status, sexual orientation, genetic information, citizenship or any other legally protected status.
View this location on a map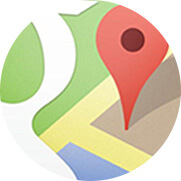 Viewed jobs
Featured jobs
Saved jobs
Saved jobs
Sorry, you do not have any saved jobs.